TImetable
FITCO GYM WILL BE CLOSING DOWN ON 28TH MARCH 2021.
IF YOU WISH TO JOIN ON A SHORT-TERM MEMBERSHIP AND TRAIN UP UNTIL THIS DAY YOU ARE MOST WELCOME.
PLEASE VISIT THE RECEPTION AT FITCO FOR MORE INFORMATION ON THESE OPTIONS.
regular timetable:
* POP-UP CLASS SUNDAY 28th MARCH - 9AM BODY PUMP WITH mandy.
** THERE WILL BE NO 'SCULPT' FEMALE CIRCUIT CLASSES IN OUR FINAL WEEK (MON 22ND AND THURS 25TH MARCH).

CLASS DESCRIPTIONS: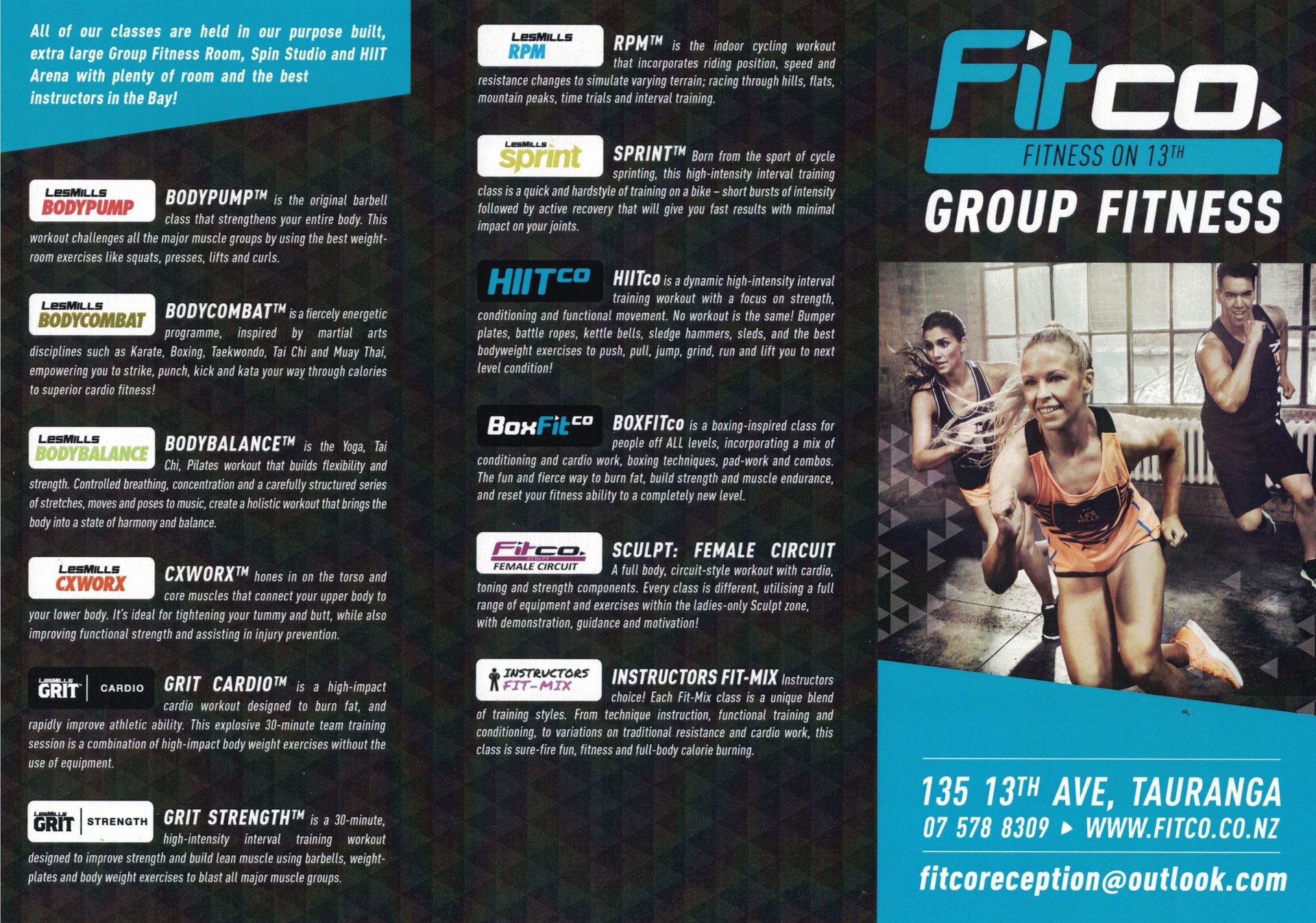 Talk to our team at Fitco today who can offer you the best advice and support in a friendly environment. Our team are the real deal but not in a flash, intimidating way. Their job is to help you and they love it. You'll feel the benefit of your membership straight away with people who genuinely care about your success.