TImetable
current timetable
*** WEDNESDAY 17TH OCTOBER: 12.10/12.40PM BODYPUMP/CX CLASS WILL RUN AS A 12.10PM 45MIN BODYPUMP ONLY ON THIS DATE.
***LABOUR DAY, MONDAY 22ND OCTOBER: 8.30AM BODY COMBAT WITH EMMA - NO OTHER GROUP FITNESS CLASSES ON THIS DAY.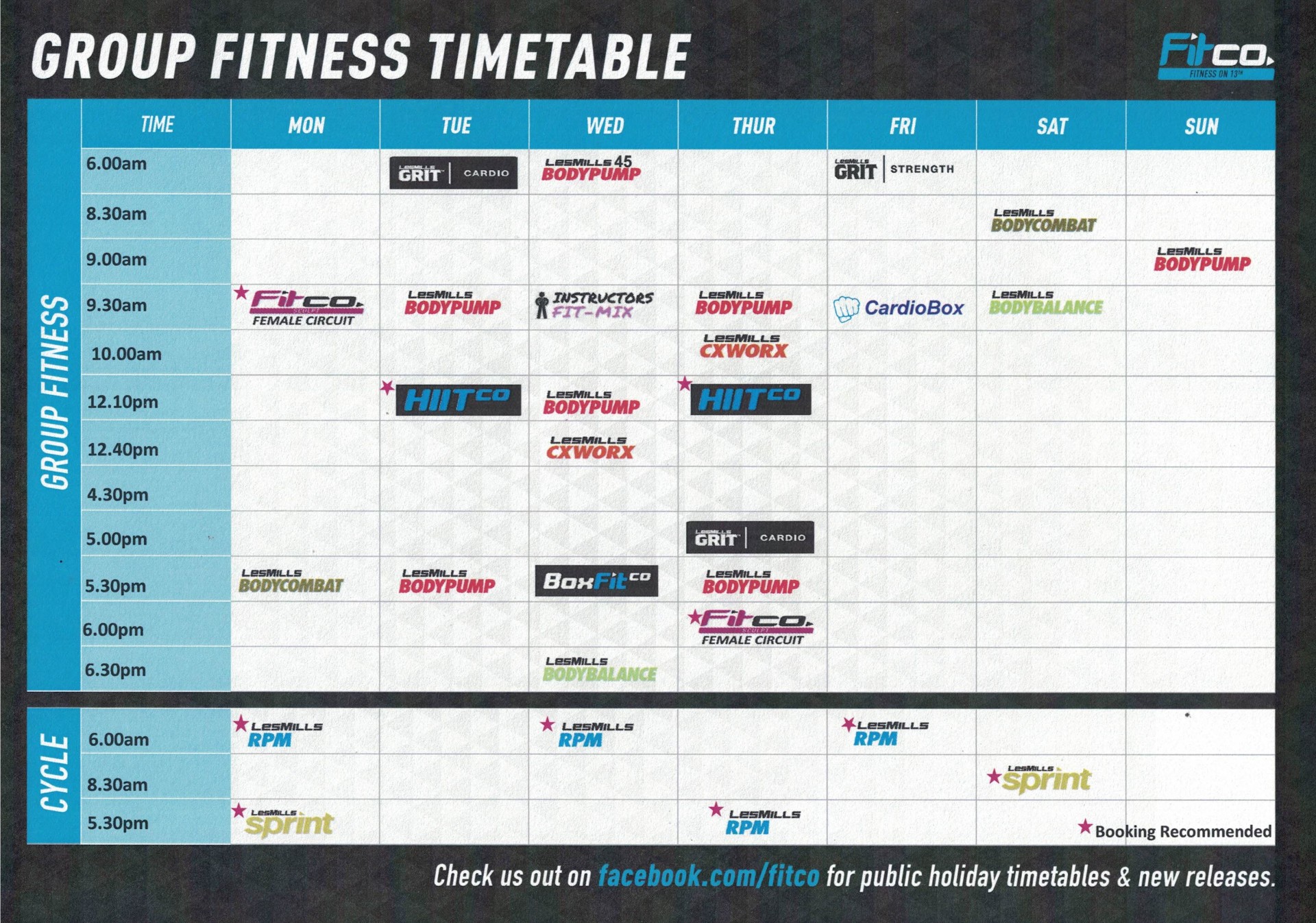 CLASS DESCRIPTIONS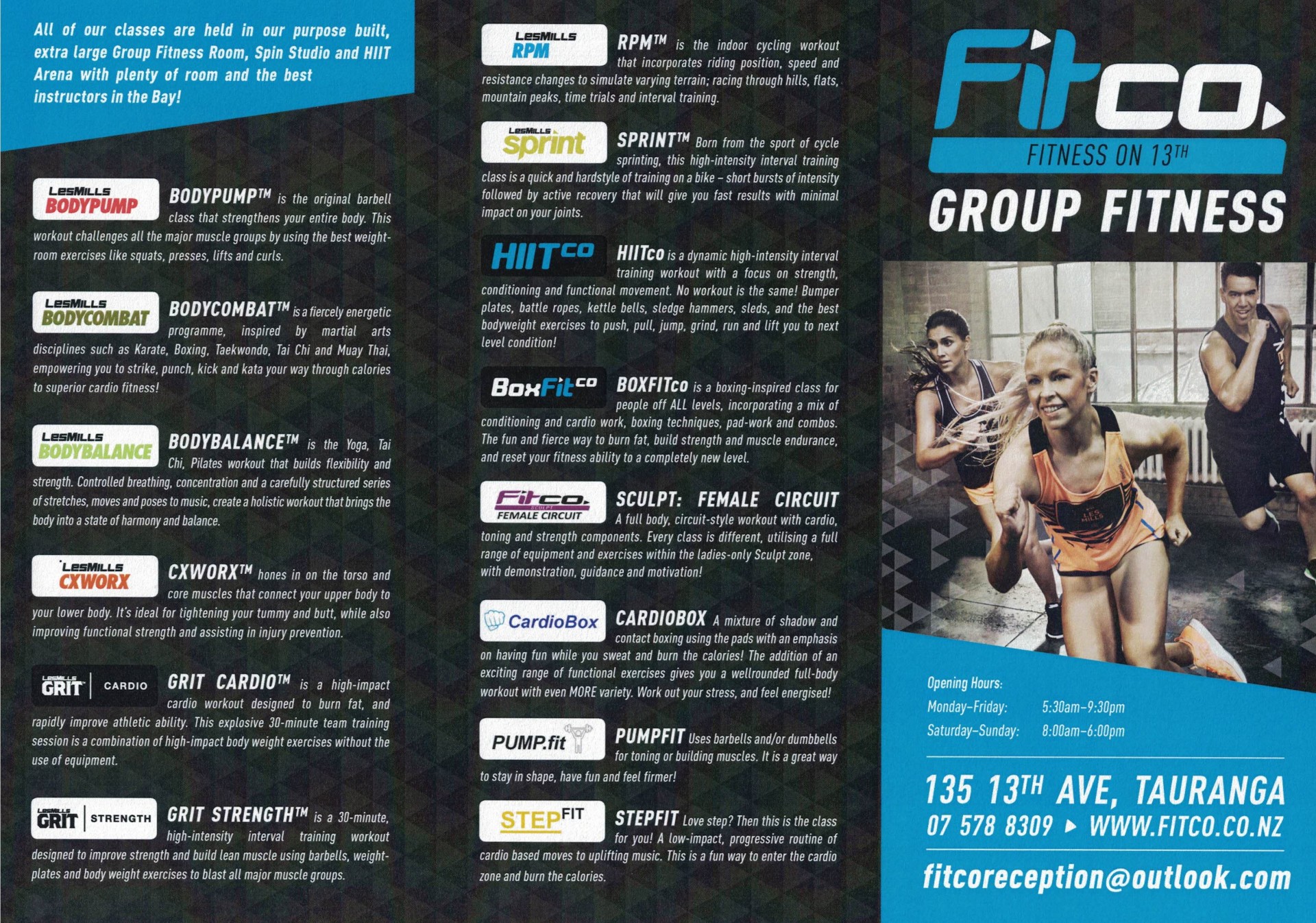 INSTRUCTORS CHOICE! Each FIT-MIX CLASS WILL BE A DIFFERENT BLEND OF ALL YOUR FAVOURITE EXERCISES. FROM STEP MOVES, TO FUNCTIONAL TRAINING, TO VARIATIONS ON YOUR TRADITIONAL RESISTANCE TRAINING WORK, THIS CLASS IS SURE-FIRE FUN, FITNESS AND FULL BODY CALORIE BURNING!

Talk to our team at Fitco today who can offer you the best advice and support in a friendly environment. Our team are the real deal but not in a flash, intimidating way. Their job is to help you and they love it. You'll feel the benefit of your membership straight away with people who genuinely care about your success.