TImetable
FITCO GYM WILL BE CLOSING DOWN ON 28TH MARCH 2021.
IF YOU WISH TO JOIN ON A SHORT-TERM MEMBERSHIP AND TRAIN UP UNTIL THIS DAY YOU ARE MOST WELCOME.
PLEASE VISIT THE RECEPTION AT FITCO FOR MORE INFORMATION ON THESE OPTIONS.
regular timetable:
* COVID ALERT LEVEL 2 - CAPACITY LIMITS ARE IN PLACE - CYCLE (12), HIIT/SCULPT/FITMIX (12), ALL OTHER (20).


the regular sunday 9am body pump class has been removed from the timetable. The remaining sundays leading to our closing date on 28th march will host a variety or "pop-up classes" at 9am each week. we will advertise each class each week.
*pop-up class sunday 7th march - 9am body pump with jo


CLASS DESCRIPTIONS: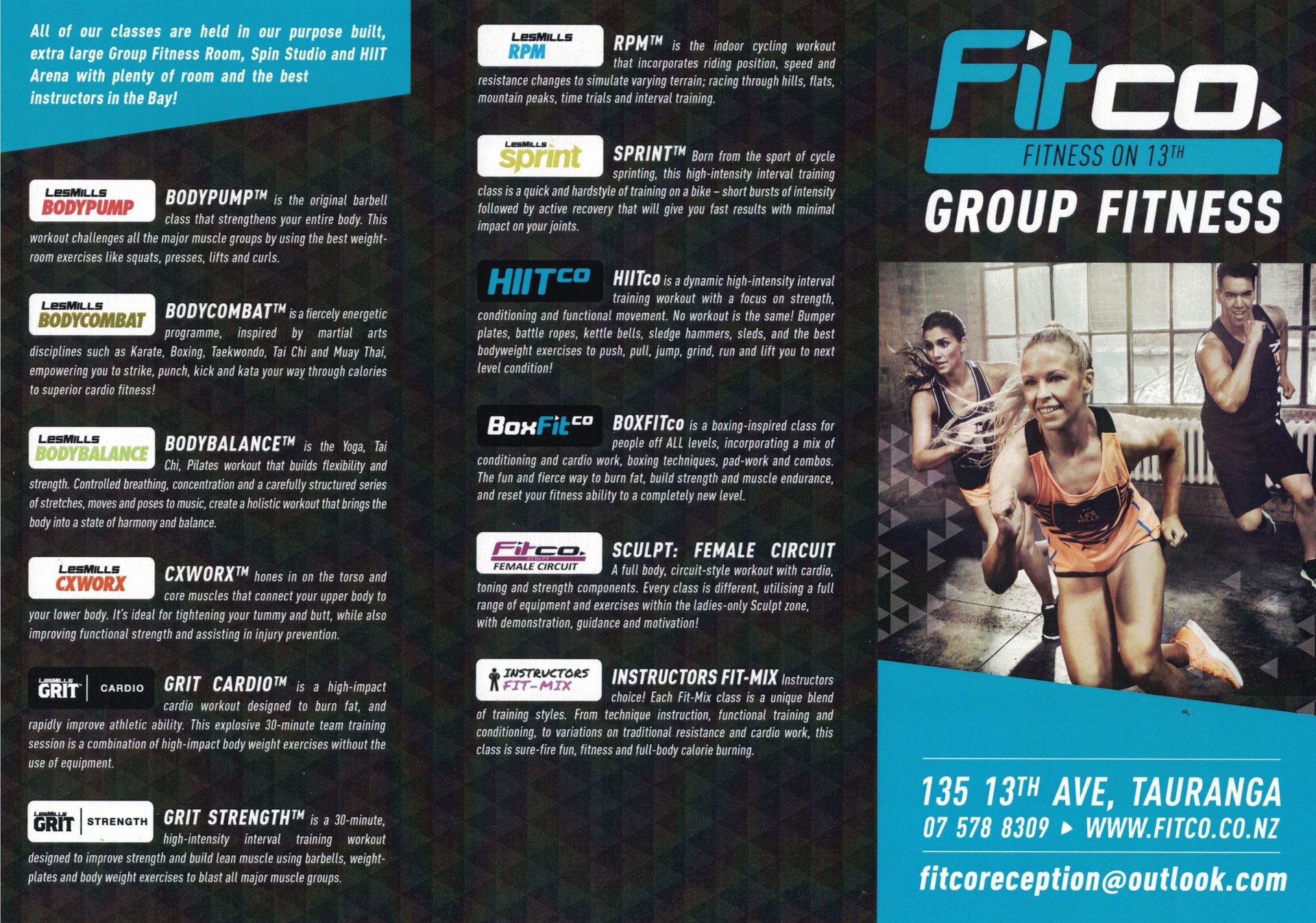 Talk to our team at Fitco today who can offer you the best advice and support in a friendly environment. Our team are the real deal but not in a flash, intimidating way. Their job is to help you and they love it. You'll feel the benefit of your membership straight away with people who genuinely care about your success.