Our Staff


Introducing your Fitco Family ...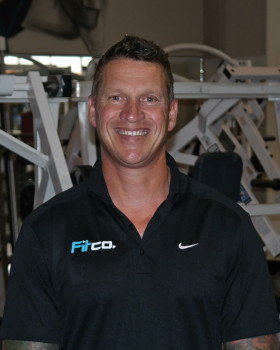 TIM URQUHART
owner
QUALIFICATIONS
- Bachelors Degree in Sport and Recreation 2014 (AUT)
- Diploma Sport and Recreation 2013 (AUT)
- Comprehensive First Aid Level 2
- REPS Registered Trainer
ABOUT
Originally from Auckland I moved to Tauranga 14 years ago to enjoy the laidback lifestyle we all love in the BOP. With a background in the Building Industry, as well as Ag and Horticulture, I decided to turn my passion for health and fitness into a career, taking over Fitco in 2015. I aim to solidify Fitco as a leading player in the fitness industry in the Bay of Plenty.
I am a proud father of two teens, Ethan and Lara, and I have a strong passion for
snowboarding, multisport, hunting and anything outdoors.
my workout routine
Strength maintenance, HIIT and light cardio. Big believer in exercising outdoors as well as in the gym.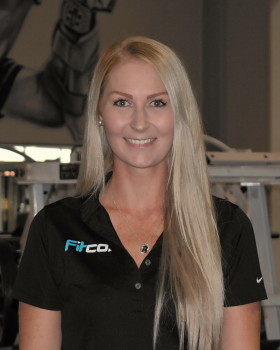 GEMMA AINSWORTH
MANAGER
QUALIFICATIONS
- Bachelors Degree Exercise & Sports Science (USYD)
- Bachelors Degree Nutrition (USYD)
- Certificate IV Personal Training
- Certificate III Fitness Instruction
- Certificate IV Workplace Training and Assessment
- Diploma Remedial & Sport Massage
- Comprehensive First Aid Level 2
- REPS Registered Trainer
ABOUT
Hailing from Sydney's Eastern beaches I have grown up enjoying an active outdoor lifestyle which lead me to dedicate much time and studies to the health, fitness and wellness industry. I have a strong background in sports, having enjoyed many years of competing in, and coaching various codes; most notably netball and track and field athletics.
In 2013, I left the big smoke and crossed the ditch to NZ for a change of pace and lifestyle. I love my new home, but I remain a proud Aussie - especially in Rugby season!
my workout routine
Full body resistance training, a range of Group Fitness classes (incl Les Mills Grit, Sprint, and Body Balance) and I also enjoy participating seasonally in sports such as swimming and netball when I get the chance.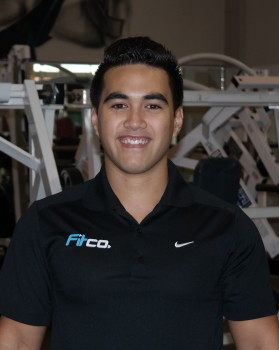 TIPENE RIRINUI
TRAINER/RECEPTION
QUALIFICATIONS
- Bachelors Degree in Sport and Recreation 2016 (AUT)
- National Certifcate in Aquatics and Recreation
- Comprehensive First Aid Level 2​
- REPS Registered Trainer
ABOUT
I'm all about enhancing the quality of life through what we call fitness. I have been involved in multiple sporting codes, of which gym training has become the base of my sporting and career success. I have now found a love for functional strength training, in which I continuously push myself to breaking limits.
MY WORKOUT ROUTINE
Mon - Hypertrophy (upper body push) Tues - High Intensity Interval Training (functional) Wed - Hypertrophy (lower body pull) Thurs High Intensity Interval Training (functional) Fri - Hypertrophy (legs) Sat - Climb Mount of Papamoa Hills. Sun - Active recovery.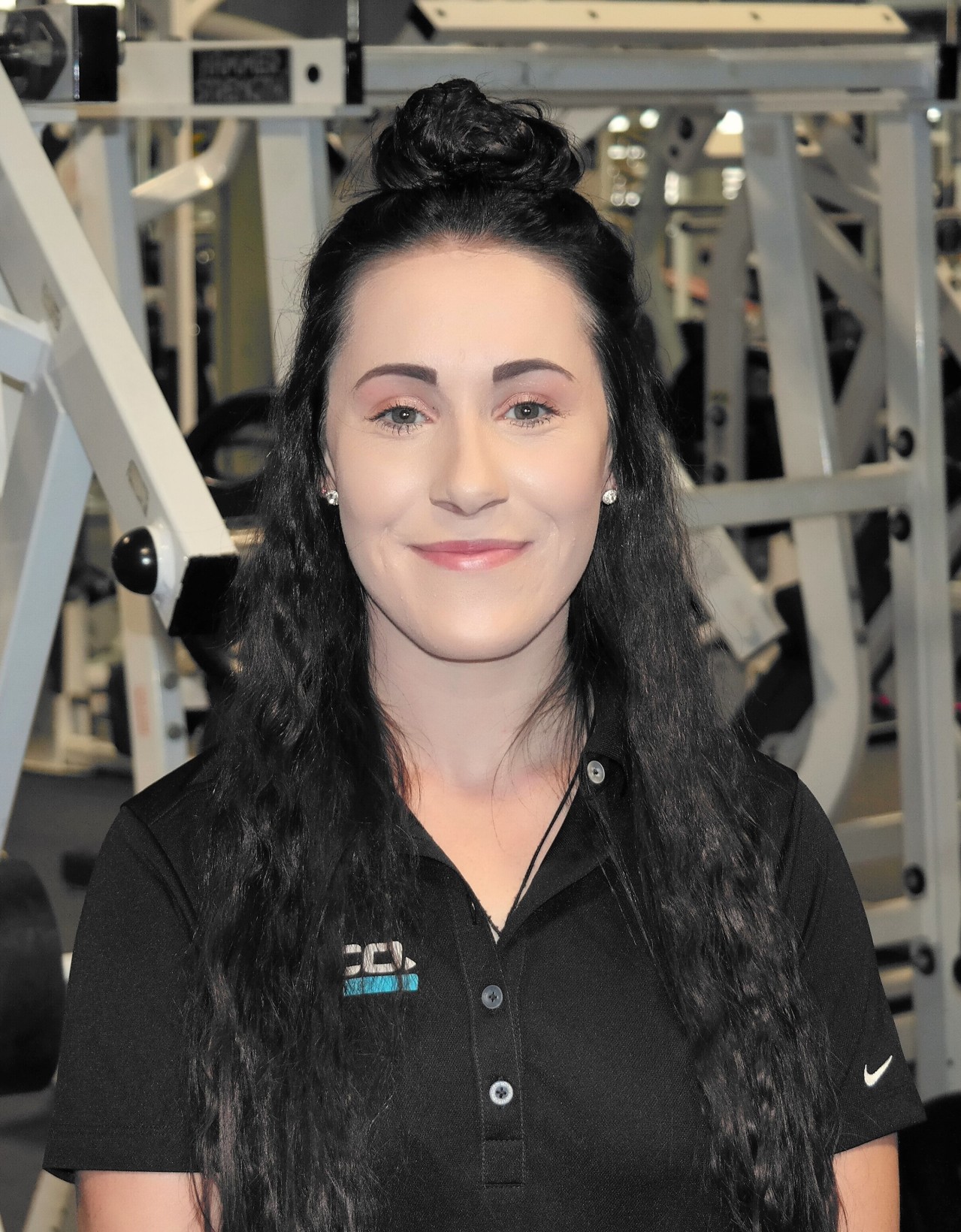 OLIVIA HINES
TRAINER/reception
QUALIFICATIONS
- Certificate in Fitness (Level 4)
- Comprehensive First Aid (Level 2)
​- REPS Registered Trainer
ABOUT
I have always been very active my whole life. Back in my childhood I grew up playing football for a few years and doing competitive running from primary school days right through to high school competing nationally and regionally. At intermediate I competed in mulitsport/cross country for Aims Games. I have a huge passion for fitness, fitness makes me happy.
my workout routine
I train about 3-5 times a week incorporating hypertrophy into my training by targetting all the muscle groups. I'm strongly dedicated to training to create the best version of myself and to work towards my goals.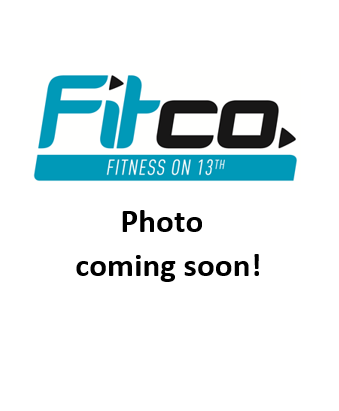 NERISSA PIETERSE
CRECHE MANAGER/RECEPTION


ABOUT

I am a South African from a town called George, and moved to Tauranga with my Husband and Daughter in 2017. I love working with people of all ages.
Fitness has always been my passion and is becoming more and more a part of my life. I love working out with my Husband because he pushes me to the limits - NO PAIN NO GAIN!

If I am not at Fitco, I am spending time with my beautiful daughter, our dog Zeus (who became a kiwi before us!) and my awesome Husband.
my workout routine
4-5 days a week (or at least try) working on one muscle group per day. Taking walks with our dog for a bit of cardio.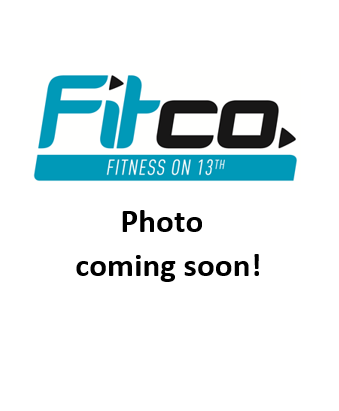 nik kosenko
RECEPTION/TRAINER
QUALIFICATIONS
- Currently studying Bachelors Degree in Sport and Recreation (AUT)
- ACC SportSmart Certificate
- Certificate in First Aid
ABOUT
I started resistance training at the age of 17. In my first year and a half I purely focussed on hypertrophy and getting familiar with training. Later on I got introduced to strength training and learnt how to program more efficiently. As of now, I compete in powerlifting and currently hold the records in the Squat, Bench, Deadlift and Total for the U120kg Junior class for Waikato/BOP.
My short term goal is to train up and win the National Championships in my last junior year when I am 23, and later go on to represent New Zealand on the international stage in several parts of the World. I am very passionate about training and getting stronger, faster and better at movements.
my workout routine
Since my main focus is on training movements, not so much muscle groups directly (unless in off-season) the main goal is variation and different intensity levels. I squat every four days, bench twice per week and deadlift once per week.