QUALIFICATIONS
Personal Trainer
Strength and Conditioning Coach
High Performance Athlete Coach
NZ BMX Coach level 2
NZ Tennis JDC Coach
Group Exercise instructor
2006 recipient of the Prime Minister Scholarship for Coach Advancement
As a trainer with a huge passion to help people in their chosen field of health and fitness - be it anything from weight loss to sports improvements - it is my pleasure to ensure that you reach your goals in a enjoyable, motivating, safe environment.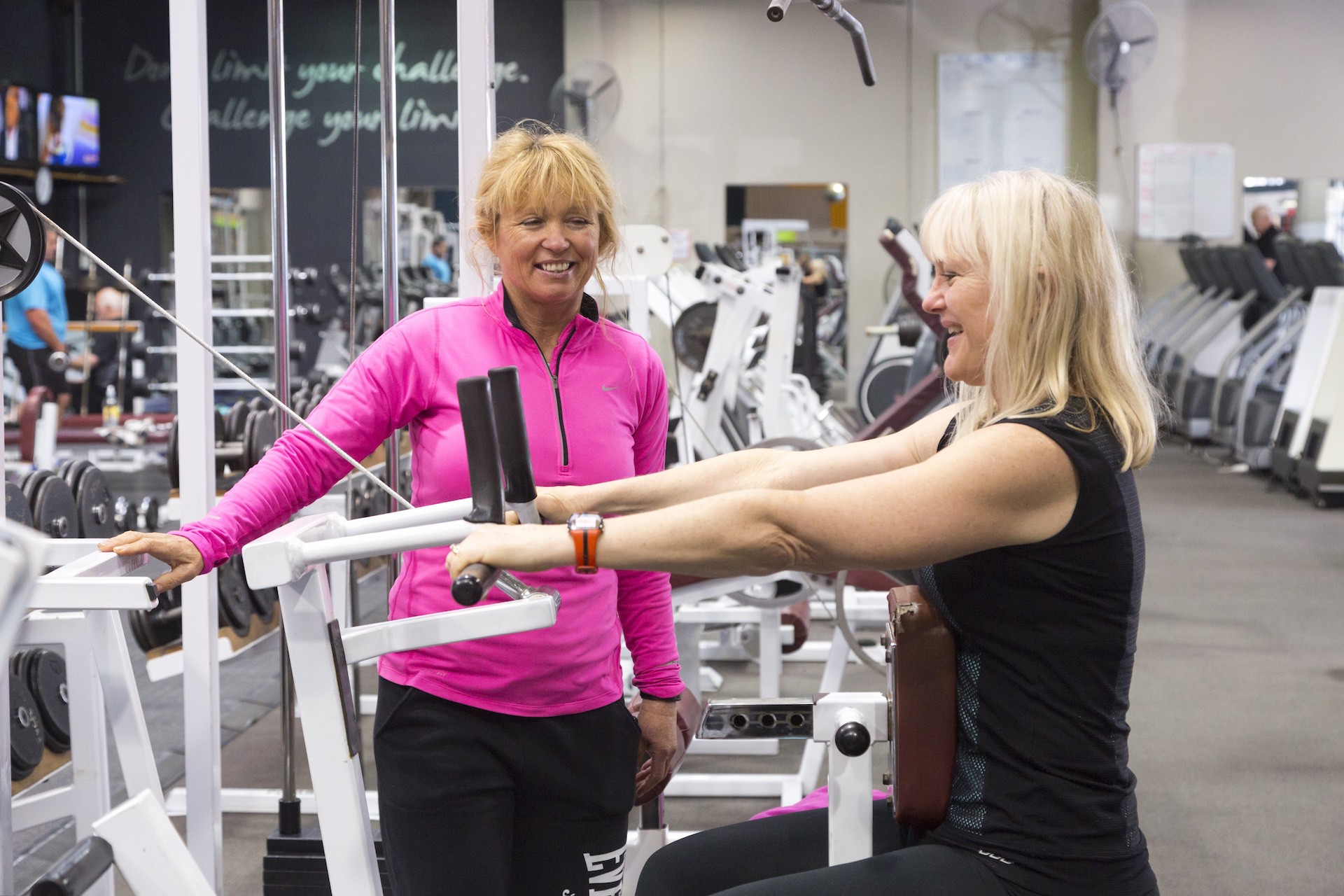 About Me
I am an experienced trainer, and have been working in the Health and Fitness industry since 1991.
Over this time I have continuously expanded my knowledge and kept up-to-date with the latest in the fitness industry.
I have worked in a number of areas, including:
- Gym Instructor

-

Personal Trainer

-

Strength and conditioning Coach

-

High Performance Athlete Coach

-

New Zealand BMX Coach

-

Tennis Coach

-

Group Exercise Instructor (from boxing and step Classes to Bootcamp group sessions)

-

Pilates Classes, reformer to mat classes, seniors aerobics classes and many more
I have been a competitive sportsperson for many years and have been competitive in the following sports:
-

Triathlon racing - numerous wins and placings. First place Lake to Port Team, first place Tinman Tri Team, first place Bayfair duathalon etc ....

-

Running races - from 5km distance to Half-Marathons, numerous wins and placings, first place mount Jogger Half Marathon, first place City to Surf 10 km run etc.........

-

Downhill Mountain Biking - 2 New Zealand National titles

-

BMX Racing - 4 New Zealand National titles, a competing in the BMX World Championships in Melbourne 1998

-

Tennis - runner up twice at National Champs, numerous wins in local tournaments
I have also had the enjoyment of participating in many other sports,
-

basketball

-

badminton

-

table tennis

-

boxing

-

blow carting

-

swimming

-

squash

-

netball

-

athletics
I have had the great pleasure of being a Club Coach for the Tauranga BMX Club for a number of years.
During this time our riders achieved at the highest level, receiving World Rankings of 2, 3, 5, and 7, and gaining many National Titles. We were regularly the top achieving club in the country at the National Competitions.
In this role I was a finalist in the BOP "Coach of the Year" awards.
Phone: 021 378 326